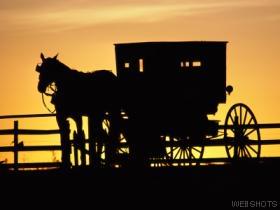 Red Brush Boarding Kennels Home Page
My name is Angie and I am the Owner and Operator of Red Brush Boarding Kennels.
We are located in Forest County on RedBrush Road, Tionesta, PA. With a great country setting your pets will enjoy their Vacation while you go on yours.
Stop in and check us out!
We are 25 mintutes from Interstate 80 old exit 9(Clarion exit), just 25 minutes from Titusville, 5 minutes from Tionesta, and about an half hour from Tidioute. Easy Directions.
I know what it takes to provide your pets with a home like atmosphere. All pets enjoy their stay with us.
About My Kennels
Red Brush Boarding Kennels is located outside of Fryburg, Pa towards Tionesta off of route 208.
Our Kennels are dedicated in taking care of your pets.
Call and make a reservation today. We are ready to pamper your pet.
Quiet country atmosphere.
Your pet is never alone, we are right next door. Our kennels are very clean and fun to be at.
References are always available.

We have 20 indoor outdoor runs and 3 indoor rkennels available. Our Building is also heated during winter to keep your pets comfortable. All rates include daily walks and handling. Exercise will always be available.
Our Kennels are Inspected by the Dog Law Enforcement Officer many times a year. So Our Kennels have to be kept in perfect operating condition at all times. We have just recieved our winter Inspection and will recieve our license for 2012.

I have many years of handling and taking care of animals and i know how to pamper your pet while your away. All breeds are considered for boarding, no certain breed is refused. We take pride in what we do and enjoy our facility.
Services available

Should your pet require medication during their stay, I will administer it as directed. Please let me know at check in time.

All pets will recieve plenty of playtime and alot of TLC at No extra charge. Nature walks will always be available for your pets!